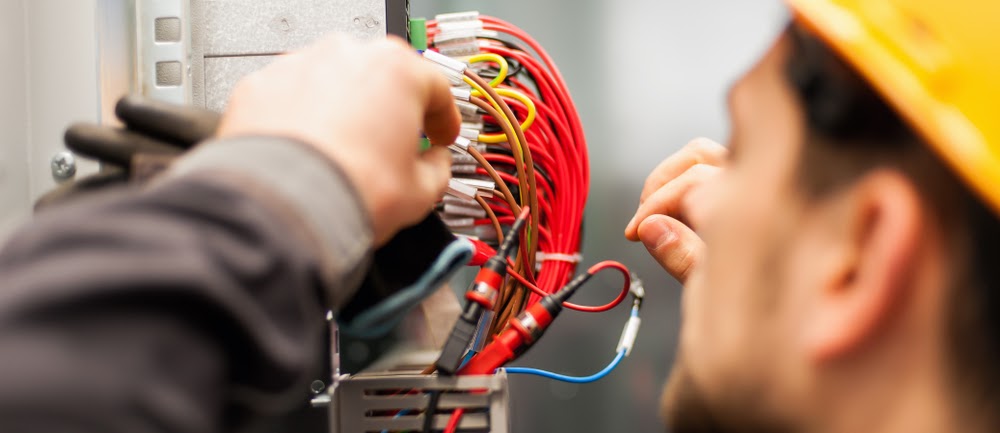 How To Choose An Electrician
It can be tricky knowing just what to look for when choosing an electrician for your next electrical job. A lot of people tend not to know the full details surrounding the work they're looking to get done, which is perfectly natural, considering how technical even minor electrical tasks can be.
In any case, it's valuable for households, offices, and even property management agencies to have a trusted local electrician in their address book. But how do you go about finding this electrician? We've put together a small list of questions that you can ask yourself to help you find the right electrician for your next electrical job.
Read on for some more insight into how to choose an electrician for your home or business.
What tasks need to be performed?
First and foremost, you'll want to think about the nature of the work that needs to be performed, and if an electrician with tailored experience may be a better fit for your specific job.
If you're a landlord looking to get an electrical safety and compliance check done on your properties, you'll want an electrician who's up to date with the latest safety regulations for rental properties, as these were updated in January 2021. It's also worth keeping in mind that these electrical safety checks for rental properties must be updated every two years, so it's valuable to hire the same electrician for each check. At All Electrics, we don't charge any extra for these updated safety checks, as a lot of the heavier work would have been completed in the preliminary electrical safety inspection two years prior.
If you're looking for routine safety checks for other domestic properties, such as electrical fault finding, smoke detector inspections, and split system and other appliance installation, it pays to check out customer reviews of your local electricians, just to ensure that whichever electrician you land on has proven experience with the specific task you've enlisted them for.
Is this a domestic or commercial property?
As you can imagine, there are some major differences in experience between commercial and industrial electricians, so it's essential that you consider what kind of expertise may be most suitable for the job at hand when working out how to choose an electrician.
Commercial electricians are generally more experienced with performing safety checks and servicing for retail environments, office spaces, and other similar smaller-scale commercial areas. On the other hand, industrial electricians are more likely to have worked with larger machinery, and are thus, more likely to be confident working in factory environments, plants, construction sites, and other highly specialised workspace environments.
If you foresee that the work you're looking to get done will involve your electrician having to navigate around highly specialised machinery or other equipment, it may be worthwhile to read up on that electrician's industrial experience.
Of course, electrical safety considerations in any workplace are also going to differ from domestic safety considerations, both in the nature of the property, as well as the information needed for a body of staff to adequately maintain electrical safety regulations in their shared workplace. For this reason and others, it's worthwhile ensuring that you speak to your selected electrician about conducting regular electrical safety inspections and scheduling regular maintenance for your workplace or business.
Do regional considerations need to be made?
Finally, it's also worth considering whether or not there are any regional factors to consider regarding the work that you need completed. If you live in a high-altitude area, for instance, you'll likely be tackling severe conditions in the colder months such as heavy winds and potentially even electrical storm damage. For coastal properties, elements like wind and saltwater are also causes for concern, and you'll likely need to enlist the services of a local electrician that has had experience tackling these specific issues.
~
There's a lot to consider when finding the electrician that's perfectly suited for your household or business, but so long as you do your due diligence and conduct independent research, chances are you'll be able to find a qualified local electrician for all your electrical needs.
If you do have any questions that you'd like to ask our team of qualified Melbourne electricians at All Electrics, don't hesitate to contact us at 03 8719 8876, or via our web form to inquire about a quote or about the extensive list of services that we offer for residents and workplaces in and around Melbourne.