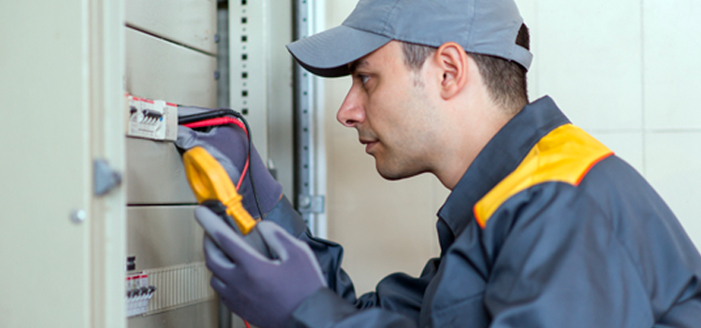 Electrical Safety For Kids (2023 Update)
Small children sometimes go to places they shouldn't and when it comes to electrical safety for kids, this should never be left to chance. From loose cabling around your home electrical appliances to warning signs on the streets, educating your children on life's electrical safety basics is vital to ensure that they do not injure themselves. Whilst typically the adventurous child may end up with a bit of a shock and some tears, there are serious hazards to be mindful of that can lead to more damaging consequences.
By taking some very simple and inexpensive measures you can both childproof your home from hazards and make sure your loved ones are kept safe in public. In this article, we've compiled a list of our top most recommended electrical safety tips for kids and provided additional links to where you can find more information.
Read on to find out more about these preventative measures and don't forget to leave a comment if you have any tips of your own!
Electrical Safety For Kids At Home:
Before you start plastering your house with preventative devices, a completely inexpensive way to keep your kids safe from electrical hazards is to repeatedly educate them on the dangers of electricity. It sounds silly, but we see it all too often where parents have not educated their children and whilst they may not like being told, their safety is your topmost priority. Take a look at the most typical safety advice that you should be talking to your children about.
Never put fingers in a power outlet (even it is switched off).
Never place other objects in a power outlet.
Keep metal objects out of toasters, ovens and anything electrical.
Never pull a plug out the socket by its cord.
Never use anything with a cord or plug around water.
Dry your hands before touching any electrical devices.
Unplug an electrical device before cleaning it.
Always switch off plug sockets when done with the device.
If you see a worn electrical cable, tell an adult immediately.
Outdoor Electrical Safety Tips For Kids:
Let's face it, you can't always keep an eye on your children and providing regular electrical safety advice to your kids when playing outside is highly important to ensure that they know danger before it's too late. Take a look at the most typical safety advice that you should be talking to your children about when playing outside.
Stay within areas that are natural.
Don't climb onto power poles or lamposts.
Never fly kites or drones near power lines
Stay away from substations.
Do not open outdoor switchboards.
Don't overload a power extension with plugs.
Stay away from broken or fallen power lines.
Never throw objects such as trainers onto a power line.
Never touch or climb trees that are near power lines.
Never touch big, metal transformer boxes with warning signs.
Do not stand under a tree if there are thunder and lightning.
Obey all warning signs of electrical dangers.
Electrical Safety Tips For Kids At School:
Whilst the advice that you should provide for when your kids are at school would be similar to when they are both at home and playing outdoors, you can never be too sure what devices the school uses and it's recommended to scope out the classrooms and school grounds. Some additional tips for when your children start school include
Ask a teacher to help you with any electrical devices.
Ask a teacher to put safety caps on all unused electrical outlets.
Tell a teacher if you think something is wrong with an electrical appliance.
Do not use an electrical appliance if it is very hot.
Electrical Safety Tips For Your Home
Now that you are done teaching your children how to be electrical safety experts, it's time to look at the devices, wiring and plug sockets around your home. On any given day, your child may be in contact with several electrical appliances around your home making the safety of these appliances a priority for you. Take the time to brush up on our top electrical safety tips when it comes to your home appliances and electrical wiring.
Ensure appliances that generate heat have good air circulation
Always follow appliance instructions
Keep clothes away from all electrical appliances.
Check your cords regularly for frays, cracks or kinks.
Use the least amount of extension cords possible.
Do not place cords beneath rugs or other household amenities.
Check your power outlets of slight burning or malfunction.
Ensure your home is up to date with the latest electrical standards.
Use lightbulbs with the correct wattage for each fixture.
If you are unsure whether your home cabling and sockets are childproof, why not enquire about an electrical safety inspection. Not only does this inspection take care of your immediate concerns, but it will also give you a wealth of advice about your home and how you can future proof the safety of your children.