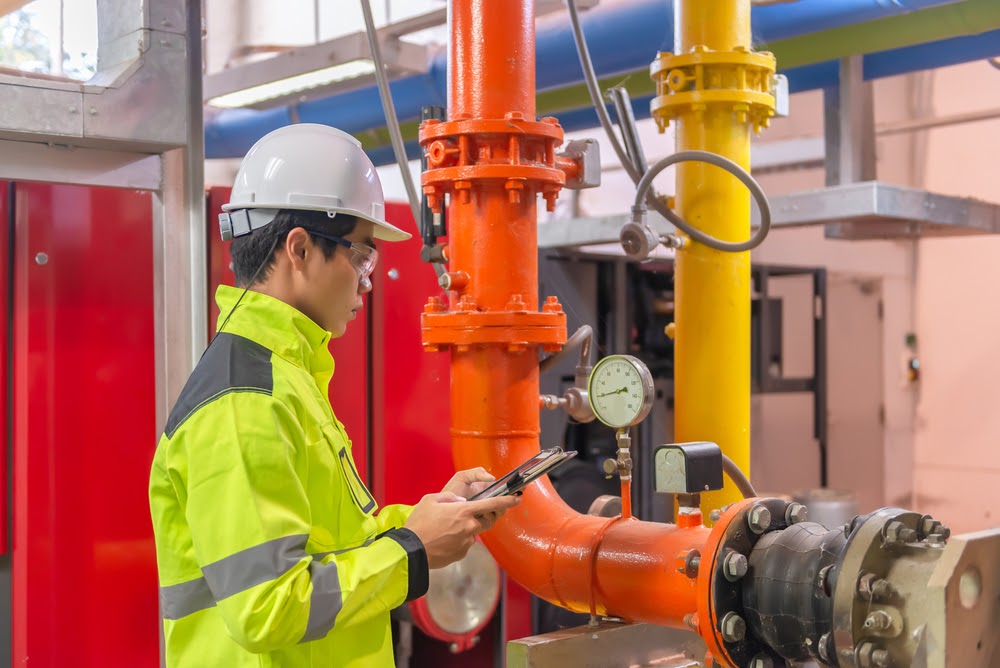 Industrial Electrician Vs Commercial Electrician: What's The Difference?
The main difference between industrial electricians and commercial electricians is that industrial electricians are experienced in working in higher-risk environments such as construction sites. The comparison of "industrial electrician Vs commercial electrician" may seem a little odd to some readers, especially those that are less familiar with electricals and the process of being an electrician. After all, isn't an electrician just an electrician?
Well, whilst many of the skills involved in various electrical fields are transferable, being an electrician is by no means a one-size-fits-all approach. As a matter of fact, the roles of industrial electrician Vs commercial electrician, or even commercial electrician vs domestic electrician can be incredibly varied and different.
At All Electrics, we provide an extensive range of domestic & commercial electrical services. So, to help you understand what type of electrical assistance you may require, let's take a look at the major differences between industrial electricians and commercial electricians.
What are Commercial Electricians?
At their core, industrial and commercial electricians are both electrical specialists that primarily work for businesses, with the main difference being the types of businesses they specialise in, and in turn, the jobs required by those businesses. Commercial electricians are primarily involved in repairs, maintenance & safety check for commercial businesses. This includes office spaces, retail stores, and similarly comparable workplaces.
The work performed by commercial electricians will generally be very hands-on, utilising hand tools such as screwdrivers, knives, drills, etc. rather than the larger systems often handled by industrial electricians. However, this isn't to say that the work performed by commercial electricians is any less vital than that of their industrial counterparts. Commercial electricians are an essential part of offices and businesses being able to operate, with everything from shopping centres to government buildings relying on them for maintenance and repairs.
What are Industrial Electricians?
As touched on by the previous point, industrial electricians also work in the business sector, but they are often found in very different areas. For example, whilst commercial electricians are more adept at handling the electrical needs of offices and commercial buildings, industrial electricians are, as the name suggests, more suited to industrial areas, including mines, plants, infrastructure, warehouse facilities & factories, to name a few.
Naturally, these industrial workplaces require a lot of complicated machinery, and an industrial electrician will be expected to know how to use, manage, maintain and repair these elaborate machines. Due to this expectation of complexity, industrial electricians have a strong understanding of a wide variety of electrical services but are often used to handle operative machinery, such as hydraulics and pneumatic systems.
Industrial Electricians Vs Commercial Electricians: When Should You Use Them?
If your workplace requires a lot of heavy, complex machinery, you are more likely in need of an industrial electrician that understands and has experience working within your field. An industrial electrician should be well-versed in the requirements of your field, including the installation of complex electrical systems, as well as their servicing and repairs. This also goes for the manufacturing industry, which requires a large number of complicated mechanical systems to work effectively in tandem for the product line to function.
On the other hand, if your workforce is more familiar with the desk and computer setup or you're working in the retail sector, then a commercial electrician will be the perfect fit for your needs. From alleviating electrical issues to providing additional wall sockets and electrical wiring systems, commercial electricians are well-versed with practically every part of the office experience.
~
Are you in need of an experienced commercial electrician in Melbourne? Well, look no further than All Electrics. To learn more about what we can do for you, explore our blog, or contact us today to book your electrical checkup.