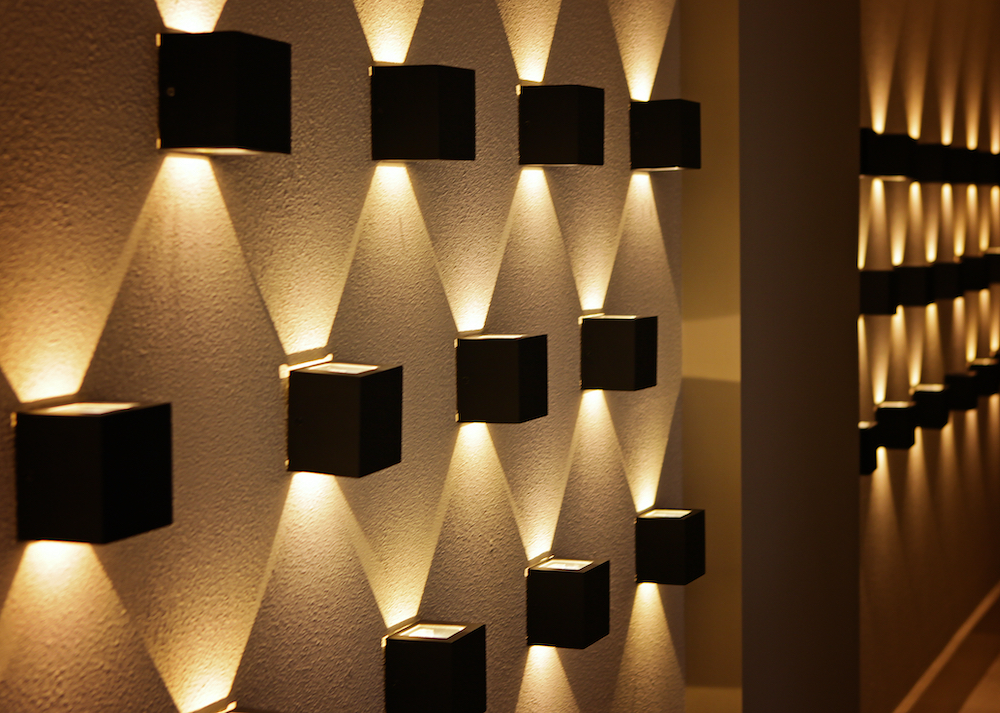 How to Design Lighting: A Guide to Lighting Design
When you're walking through a retail store or an office space, you may find that the environment you occupy is illuminated in a fairly distinct way from, let's say, your living room. Even from a layman's perspective, there are some clear cut distinctions between domestic or residential lighting and commercial lighting systems.
Chances are that many of us won't really engage with these different lighting designs until we absolutely have to (i.e. when you purchase or rent out your own storefront), so you might be feeling a bit clueless on how to design lighting. But even if you're not looking to put together your own commercial lighting system, understanding the extent to which these lighting designs are different to the lights we use in our own homes may just help you improve on your at-home lighting design too!
Read on for a deep dive on the differences between residential and commercial lighting systems as outlined by our expert domestic and commercial electricians here at All Electrics.

Residential Lighting Fundamentals
First and foremost, we'll start with a preliminary explanation on what exactly constitutes 'residential lighting', before moving onto understanding how these at-home lights differ from their commercial counterparts.
In a nutshell, residential lighting refers to a grade of light bulbs and other home lighting fixtures that are designed to illuminate domestic properties. Residential grade lighting are generally lower cost lighting systems consisting of lower lumen, replaceable bulbs with a shorter lifespan than commercial lighting.
The reason that residential grade light bulbs and LED lights tend to have a shorter useful life is simply because the likelihood of these lights having to be powered on at all hours is significantly lower than commercial lighting systems.
How to Design Commercial Lighting
Drawing on from our last point, commercial lighting is more likely to be kept on both within and outside of trading hours, whether it be for building security, to promote particular products in store windows outside of retail hours, due to sensors that keep lights turned on for after hours workers, or other organisational motivations. For this reason, commercial lights tend to boast greater durability and possess a longer useful lifespan than their residential counterparts.
In the modern day, commercial lighting systems are designed using powerful, higher lumen LED lights that emit little to no heat and last substantially longer than traditional fluorescent or halogen lighting and outdated incandescent bulbs. The added brightness and durability of commercial lighting systems comes with an additionally high price tag when compared to residential lighting products.
For this reason, it's also common for large-scale commercial lighting systems to come with a manufacturer's warranty that protects business owners from having to source a replacement system in the event that their existing commercial lighting system fails before the end of its useful life.
It's important to note, however, that not all commercial lights are designed to be overhead lights. Commercial lighting also includes lights used as backlights or spotlights in display cabinets, as well as outdoor lighting designs like signage installed to provide your commercial property with a little dynamic flair and brand identity, though more on these variants later.
To recap, commercial lighting generally possesses these key characteristics:
Improved durability and longer useful life
Brighter, higher lumen LED lights
Longer manufacturer warranties
More variation in lighting options
What lighting design options are there for commercial properties?
As we mentioned earlier, commercial lighting doesn't just refer to overhead lighting, but also includes a range of different lighting options, the most common of which we'll be exploring below.
Decorative lighting
As its name suggests, decorative lighting refers to lights that have been installed to create a sense of ambiance or atmosphere in your commercial space. These lights can include well lighting used for entrance ways or walkways, spotlights or backlights in display cabinets that are arranged in a way that highlight a promoted product, and even coloured lighting or patterned lighting to add multidimensional colour or texture to your commercial space.
Area lighting
Unlike decorative lighting, area lighting is generally more functional or practical and refers to lighting systems that have been installed specifically to illuminate working areas, or areas that receive plenty of foot traffic, whether it be from customers or staff members. Area lights tend to be white and are very rarely coloured, as the lighting itself has been installed to boost visibility above all else. If your commercial space happens to be a hospitality enterprise, however, like a restaurant or a cafe, you may prefer softer yellow lighting for your area lights over traditionally whiter, brighter lights.
Signage
External and internal signage must also be illuminated using commercial lighting products. When you think of lit signage for commercial properties, most of us will naturally go straight to the classic neon sign, but the majority of commercially lit signage actually consists of a translucent sign installed in front of high-powered LED light strips, giving the illusion that the sign itself is emitting light. This same method is also used to illuminate the majority of modern emergency exit signage. As this method uses highly energy-efficient LED lights, commercial properties can keep their signs illuminated outside of business hours and maintain a minimal energy output.
As you can see, there are just as many distinctions between domestic and commercial lighting that go unseen as there are those that are plain as day. And you don't necessarily need to be a commercial electrician in order to really engage with the key differences between these two lighting systems, and learn how to design lighting that fits your needs and style.
If you are an established or emerging business owner who does need some assistance with your commercial lighting system, however, our commercial electricians here at All Electrics are more than up to the task of finding the ideal commercial lighting solutions for you and your wider enterprise.
Simply contact us today at 03 8719 8776 to speak to one of our licensed commercial electricians about your next commercial project and receive a free no-obligation quote to help set your project off on the right track.