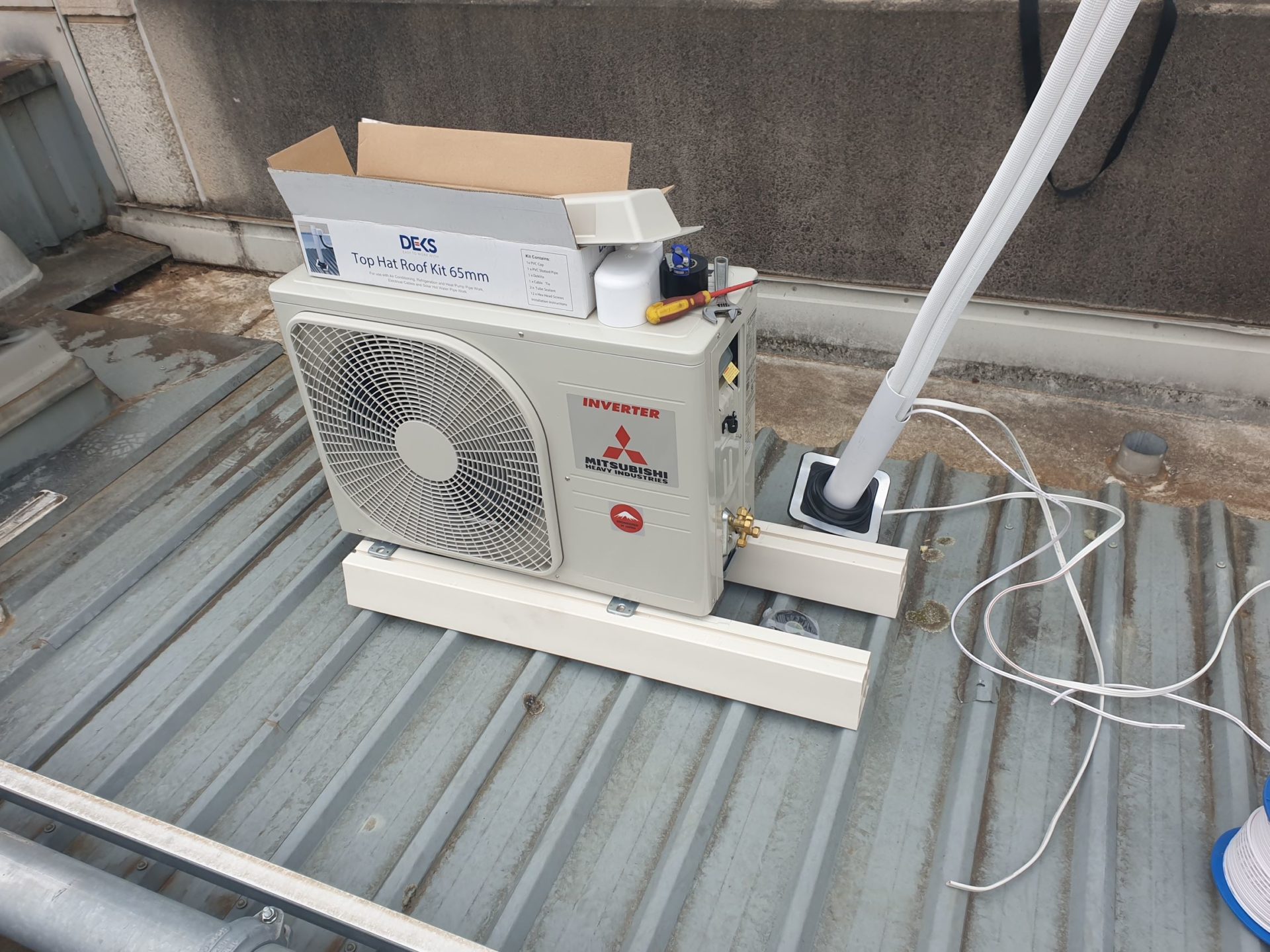 Mitsubishi Heavy Industries Split System Review
Interested in improving air quality and creating a safe and comfortable environment in your homes or offices? A heavy-duty air conditioning unit can be the perfect investment. While there is no real scarcity in the number of AC brands worldwide, no one can doubt the fact that there are still a bunch of things that you have to consider before purchasing one. In fact, you also have to narrow down the answers to critical areas such as the overall structure of the space, type of AC and the desired features, indoor and outdoor location of the units, your budget, and the cost-effective solutions on how to install one into your residential or commercial property.
At present, one of the most economical air solutions available today is the split system air conditioners due to their aesthetically pleasing compact design and their amazing ability to control the temperature of any specific space. From its name itself, you can picture a unit that is split into two – one is a wall-mounted indoor unit, while the other is built with an outside compressor perfect for open spaces.
Given that split system AC's are becoming more affordable, customers are searching for the one that offers the highest quality and the most value for money. While there may be a number of reputable brands to choose from, Mitsubishi Heavy Industries remains to be the top choice. Under its belt, the company holds a unique range of systems (reverse-cycle, hyper inverters, and cooling-only), which are all manufactured from the highest quality of materials since 1953. Additionally, Mitsubishi Heavy Industries has become a household brand, especially in Australia, where it steadily grew and continued to innovate air conditioning units.
Aside from Mitsubishi's worldwide recognition, what sets this brand apart from its competitors is that it offers exceptional products for different needs and requirements. For instance, if you are on the lookout for single room solutions, you can look into their latest wall-mounted lines, such as the Avanti split system and the Bronte. On the flip side, you can also take advantage of multi-split systems for cooling multiple rooms and bigger spaces.
Energy Efficient
One of the outstanding qualities of this brand is that their air conditioning systems have energy ratings between the four and five-star range. In this sense, you can rest assured knowing that each unit is developed with less wattage without affecting its cooling or heating performance. In fact, you can transition with ease from the fan mode to high-power turbo mode without any delay or slight hiccups that other aircon brands with higher watts are experiencing.
Quiet By Design
Tired of hearing noisy fans and machine rumbles? Unlike other brands, the split systems of Mitsubishi Heavy Industries are masterfully crafted to offer a supreme level of quietness while in use. Its main components are carefully chosen and are tailored to work in harmony, along with its unique vibration dampeners and insulated compressor compartments. Regardless of the size, you can be assured that the units can operate as low as 19dB, which is basically even quieter than a library environment with around 30dB.
Cost-Effective
The split systems of Mitsubishi Heavy Industries, inverter or not, are designed to provide maximum cooling and heating effect while consuming less energy as compared to its rival brands. In fact, all of its units are popular in the market since it practically cuts the consumption by 60%, while other inverter type aircon brands are usually in the 30%-40% range.
Ease Of Maintenance
As most of us know, sudden air conditioner breakdown, repairs, and maintenance can take us by surprise at expensive rates. With this being said, investing in an expensive but heavy-duty split type system from a reputable brand such as Mitsubishi can serve your home or business better in the long run.
The charm in split systems is that they're relatively easy to clean and maintain on your own. Aside from the regular cleaning and maintenance service from the brand itself, you should also make it a point to clean the filters at least once a week to stop dust accumulation and keep your unit going strong.
Keep Your Unit Running Efficiently With All Electrics
Aside from regular maintenance check-ups, you must ensure that the electrical installation is done professionally since a poor job can lead to frequent system problems and may lessen the chances of experiencing the desired performance. Here at All Electrics, we can help in installing these split type air conditioning systems may it be in residential or commercial spaces. We have a team of experienced electricians who can inspect your area ASAP and build a solid plan to realise your specifications and needs based on the actual layout of your space.
Ready to ensure your installation process? Get a free quote today and let us do the heavy lifting for you. For questions and inquiries, feel free to contact us at 03 9719 9776 or email us at contact@allelectrics.com.au.