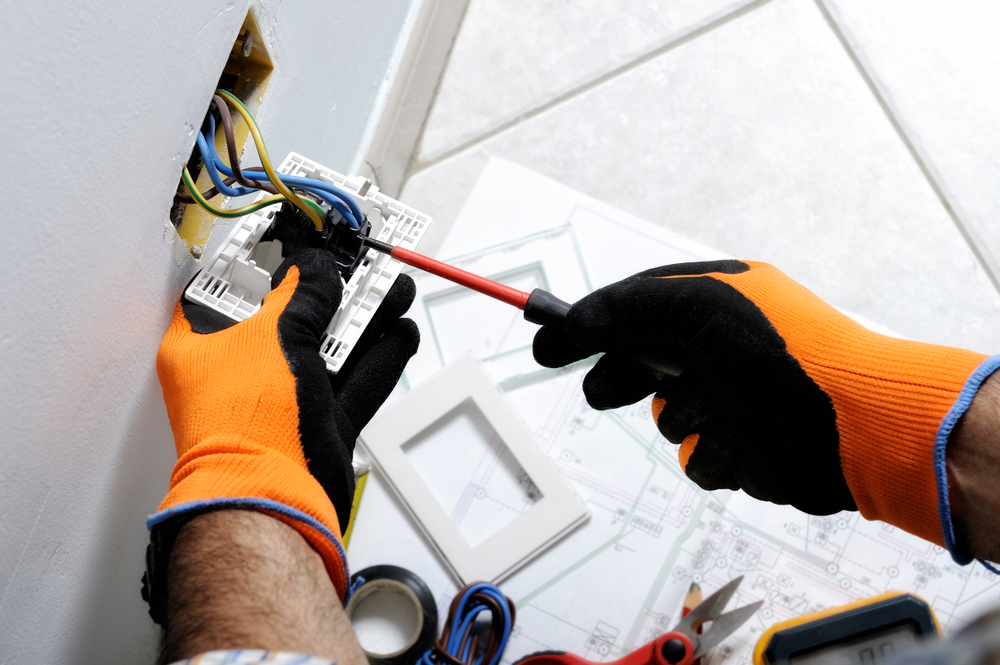 Wall Powerpoint Wisdom: Where To Add Additional Power Points In Your Home
If you're planning on renovating your home, you may be wondering where you should install wall powerpoints. All rooms in the home require powerpoint installation – some need more, some need less. Depending on what you have planned for each room, the number of power points you will need will differ. In today's article, we look at where you will need additional power points in your home – we'll tackle the issue one room at a time, and give you our best advice on all things wall powerpoint-related. Read on to find out more!
The Lounge Area
When it comes to the lounge area, multiple powerpoints are a must. You will need at least 2 powerpoints for your TV and entertainment unit, along with a few additional ones for items such as lamps, telephones and your phone and computer chargers. Ideally, you'll want to have at least 4-6 powerpoints in the living room alone, and you'll want to ensure that they are carefully spread out amongst your space. The last thing you want is for all your powerpoints to be on one wall as this may result in a complete and utter mess of unsightly electrical cords that run across your room.
The Bedroom
Most modern houses will come with at least one wall powerpoint in each bedroom. Whilst one wall powerpoint may be sufficient for a bedside lamp, we highly recommend opting for at least two. Ideally, you'll have one or powerpoints on each side of the bed. This allows for you to keep your bedside lamp plugged in whilst at the same time allows you to charge your phone or tablet without having to turn your night light off. For those who enjoy watching television in bed, we also recommend having at least 2 powerpoints installed into the wall that sits behind your television. The more, the merrier!
The Bathroom
Once upon a time, powerpoints in the bathroom were almost unheard of. Many old fashioned bathrooms did not have a power socket, which made it difficult for people to shave with electric shavers or use electric toothbrushes. Thankfully, most modern bathrooms now come with at least 2 powerpoints that allow you to plug in shavers, hair curlers, straighteners and other grooming or beauty related electricals. We highly recommend having at least 2 powerpoints in the bathroom, ideally next to the sink or vanity area. You will want to avoid having powerpoints near the bathtub or shower area as this may pose as an electrical hazard. 
The Kitchen
The kitchen is the one room in the home that should have as many powerpoints as you can get. Think about all the appliances you use on a daily basis – the toaster, kettle, stand mixer, waffle maker and so much more. Your fridge will also need a wall powerpoint, so it is always recommended that you have at least 2 installed behind the fridge, 2-4 on the kitchen benchtop for appliances and even a few extra if you have a kitchen island. This will enable you to use a few appliances at once, and will also allow you to space out your electricals in the kitchen. 
Broom Closet and Garage
The broom closet is one that most people neglect when it comes to electricals. In fact, it actually makes perfect sense that you have a few powerpoints installed in your broom closet as this will allow you to charge your vacuum and other cleaning appliances whilst keeping them out of sight. When it comes to the garage, we always recommend having multiple power points as this will allow you to keep your spare fridge running and also allow you to charge up power tools and any other gadgets that you may have lying around in the garage.
Hallways
Hallways are a great place to install wall powerpoints as they provide extra outlets for activities such as vacuuming or steam mopping. Most appliance cords don't run for metres and metres, so if you have a reasonably large home, we highly recommend installing a few powerpoints in each long hallway that you may have.
Outside Entertaining Area
Last but not least – the outside entertaining area. This is a prime location for a few power points as they will allow you to install bug zappers, outdoor lights and even power up your electrical grill. Having wall powerpoints installed in our outdoor area will also enable you to plug-in fans and coolers during the warm summer months and hook up electrical heaters when winter starts to creep around. 
——-
And there you have it! All the areas of your home in which you may need additional power points. If you're looking to get some new wall powerpoints installed, don't hesitate to give us a call on 03 8719 8776 or contact us through our site. We've got you covered!