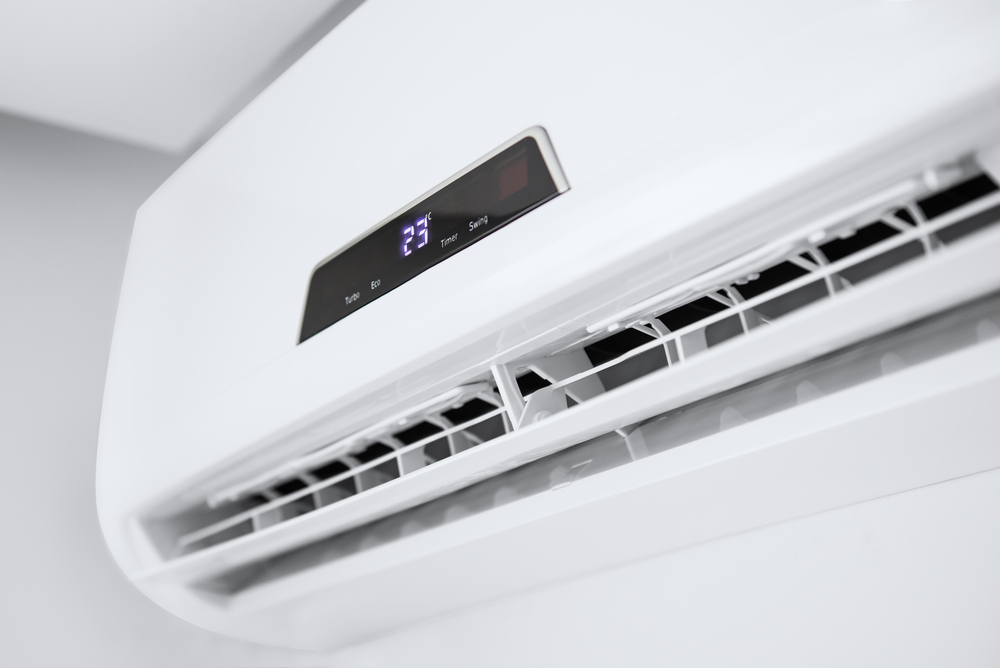 What Types of Air Conditioners Are Available for Homes in Australia?
Australia is a great country. We have stunning natural wonders, hip cities brimming with culture and life, pristine beaches and a thriving economy. It's an amazing place to live, work, raise kids and enjoy some leisure time. Yet summer in Australia gets hot fast. With temperatures rising past 45 degrees celsius during some years, it really pays to have some climate control solutions in your home. 
Air conditioners are the most popular form of temperature control in Australia. But if you're considering installing one or more in your home, you may be wondering what types of air conditioner you should get. There are a few sorts on the market, so in this article, we're going to explore what they are and the benefits and drawbacks of each.
Split-system
This type of air conditioner gets its name due to having two parts that make up the system. The indoor unit is the part that blows the cool air, and the outside unit features a fan and the cooling system. 
Split systems are the most common type of unit in Australia and work well for single rooms or open plan areas up to sixty metres squared. Their price range varies greatly from around $600 all the way up to a few thousand, depending on brand and installation cost. 
Split systems tend to be energy efficient when used to heat rooms or smaller spaces. Because they only cool one room or area, you need to be strategic about where you install a split system. For instance, you'll probably want one in your living room and in your bedroom. This is because these living spaces need the most cooling, as you spend the majority of your time at home in them.
Multi-split system 
This type of air conditioner unit is quite similar to a split system, but the outdoor unit is connected to more than one indoor unit. This makes it ideal for rooms that are closer together like bedrooms. You're looking at a similar price range as a split system for a multi-split device. 
A benefit to this type of air conditioner is that you can control the temperature of each indoor unit, and this temperature can vary. So you can have one room colder than another. This is perfect for families who prefer different levels of cooling. Your kids can have it blasting, while you have it just right for you. 
Ducted cooling 
Ducted cooling features a central cooling unit which is typically located in a tucked-away location, like your roof. It will have several air ducts connected to it that snake through your whole house, and each room will have its own air outlet and temperature sensors. 
This unit is great for cooling a whole house, and often will be combined with a heating function to keep you warm in winter. However, the cost for a ducted system starts at around $5,000 and goes up steadily from there, especially if you have a larger home. This makes it out of reach and budget for some households. The running costs can also be expensive, especially if you use a heating function as well. 
Wall/window unit 
This is one of the original types of air conditioners available in Australia. It consists of a boxed unit, which gets installed in a window or a wall. It works well for single rooms or smaller open-plan areas. These units can get plugged into a normal power point, although larger models may require extra wiring. Window units are not quite as energy-efficient as split systems, but can be cheaper and therefore a better option for households on a tighter budget. 
Portable air conditioner 
This is a smaller type of air conditioner that you can move from room to room if you need. The majority of these have a flexible duct hose which needs to be attached to a window in order to vent the heat to the outside. 
These units tend to be quite inefficient, and are most suited if you cannot install a split system. For instance, they may be suitable if you rent a room or a house and the landlord won't install a split system. 
Conclusion
In this article, we've explained all the different types of air conditioner available in Australia, and gone into the benefits and drawbacks of each. The most efficient type is a split system, although a multi-system may be useful for larger families or those who have different temperature needs. 
~
Have you found yourself in need of electrical assistance? The All Electrics team has you covered. Our experienced team of professional electricians is dedicated to ensuring that you have the best electrical are exactly when you need it. Call today on 03 8719 8776 for a quote, or email us and one of our team members will get back to you as soon as we can.