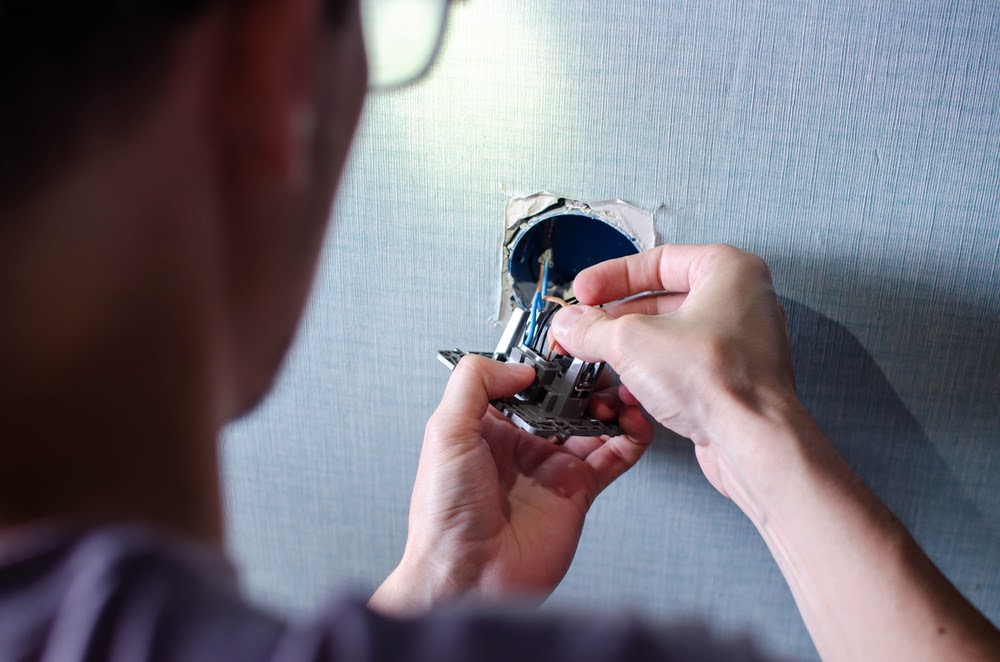 How To Spot Potential Electrical Problems During Property Inspections
The art of inspecting a property can take a few tries to master, regardless of whether you're a renter or potential buyer. More often than not the urge to maintain social etiquette when walking through what is essentially someone else's house, stops us from actually looking at a lot of the things that are most important when deciding whether to sign a lease or make an offer on any given property.
Small details like cracks in the corners of rooms and scratches in floorboards can go unnoticed, as can a lot of the earliest signs of potentially costly electrical problems. You can save yourself a lot of grief down the line by training yourself to spot these problems from the get-go, during your preliminary inspections of the property.
The little tips and tricks our experts in domestic electrical fault finding have put together below can be used by any and all renters, investors, or first home buyers with a whole weekend of open houses to look forward to! So, if you're wondering how to spot electrical problems during a property inspection, read on!
Look for signs of obvious damage first
Step one of any electrical safety inspection is simply to look out for any signs of obvious electrical damage first. This can mean cracked or broken fixtures, signs of burning around power outlets, or exposed wiring, amongst other things. If you're able to sneak a peek at the property's fuse box too, then we highly recommend you do so, just to quickly check for any signs of burning or burnt smells.
All of the signs we've outlined here, however, are amongst the most common signs of electrical damage that you may come across during a preliminary property inspection. They are also the easiest to identify even without any domestic electrical training or experience.
Check for buzzing sounds and flickering lights
Alongside signs of physical damage, you should also feel comfortable flicking light switches on and off as you go from room to room, even if your property inspection is taking place in broad daylight. Doing so is perfectly acceptable, and you should not feel self-conscious or honestly even eco-conscious for these minimal tests.
What's the purpose of flicking the lights on and off? If you notice any flickering of lights or overly noisy buzzing sounds when switches are turned on, these could also be signs of electrical problems like loose wiring or poor quality terminals between circuit breakers.
You should feel encouraged to voice any concerns that you may have about any signs of potential electrical damage with your estate agents, as they should be able to provide you with an explanation or two that may then help you make your final decision. If they aren't able to provide you with any concrete answers, simply ask when the property's last electrical safety inspection was scheduled, or for a copy of the property's last electrical inspection condition report.
Keep an eye out for outdated fixtures
This one is particularly important for any potential buyers, but may be of some importance to long-term renters too. Any property that's fitted with outdated light fixtures and power outlets poses some really pesky and potentially long-term problems for any who may be looking to purchase or move into that property. At the very least, outdated fixtures can prove themselves to be quite an everyday nuisance, and at most, they may prompt property owners to invest in costly home improvement projects well before they can expect to see a return on their investment.
If you do require an electrical renovation at any point, however, do be sure to consult with a licensed domestic electrician prior to any independent building contractors. The need for an expert domestic electrical consult becomes even more imperative if the property was built anywhere over ten years ago.
When in doubt, ask for an electrical condition report
Finally, as we stated earlier, any individuals who are attending a property inspection and are interested in signing a lease or making an offer to buy, have the right to see that property's latest electrical condition report or house electrical certificate. If the latest electrical condition report has been dated over two years ago, you also have the right to request that another safety inspection be conducted at the current landlord or property owner's expense.
More often than not, knowing your rights can be just as important as knowing what to look for and how to conduct yourself during your next property inspection. If you do have any questions about electrical safety inspections as a tenant or potential buyer, feel free to explore the resources that our expert electricians have put together.
There are a lot of things to look for at a property inspection that may indicate a potential electrical problem. In some, it's a good idea to have an electrician do a once-over before signing anything, no matter whether the house is a modern new-build or charming Victorian cottage. If you're a property owner who's looking to sell your property or prepare it for prospective tenants by securing your very own domestic electrical condition report, simply call our team of expert electricians 03 8719 8776 to receive a free no-obligation quote today.